You may have noticed the change in genres already. While we continue to have Genres and Sub-Genres, we've changed how we process them internally, and how you see it in the app's latest version. Instead of our own 20 Genres that contained 2K+ genres from streaming platforms, we now have 128 new Genres specifically picked that encompass our 7M+ artists, which you can see in our Artist List menu through the "Artist Filters."
Though we liked how clean it became, we did not want to lose the granularity. We think of Genres as more general, higher-level categories (such as Pop or Hip-Hop/Rap), and Sub-Genres as the more specific version for that artist (such as Afropop or Czech hip hop). You can customize your Sub-Genres by going to an Artist Page, clicking the pencil icon to pick from the available Sub-Genres, and then clicking Save.
If you think the main Genres need to be corrected, please don't hesitate to reach out to us on the chat bubble in the bottom right of your app screen, or at hi (at) chartmetric (dot) com. We will get that fixed. In the end, genres are more of an art than science. Artists' representative genres can also change over time.
We used both Genres and Sub-Genres to group millions of artists into different clusters. For example, Glass Animals belongs to a group where you can find other Dance, Pop, Electronic, Rock, and Hip-Hop/Rap artists. We call them "neighbors," because they share this unique set of traits.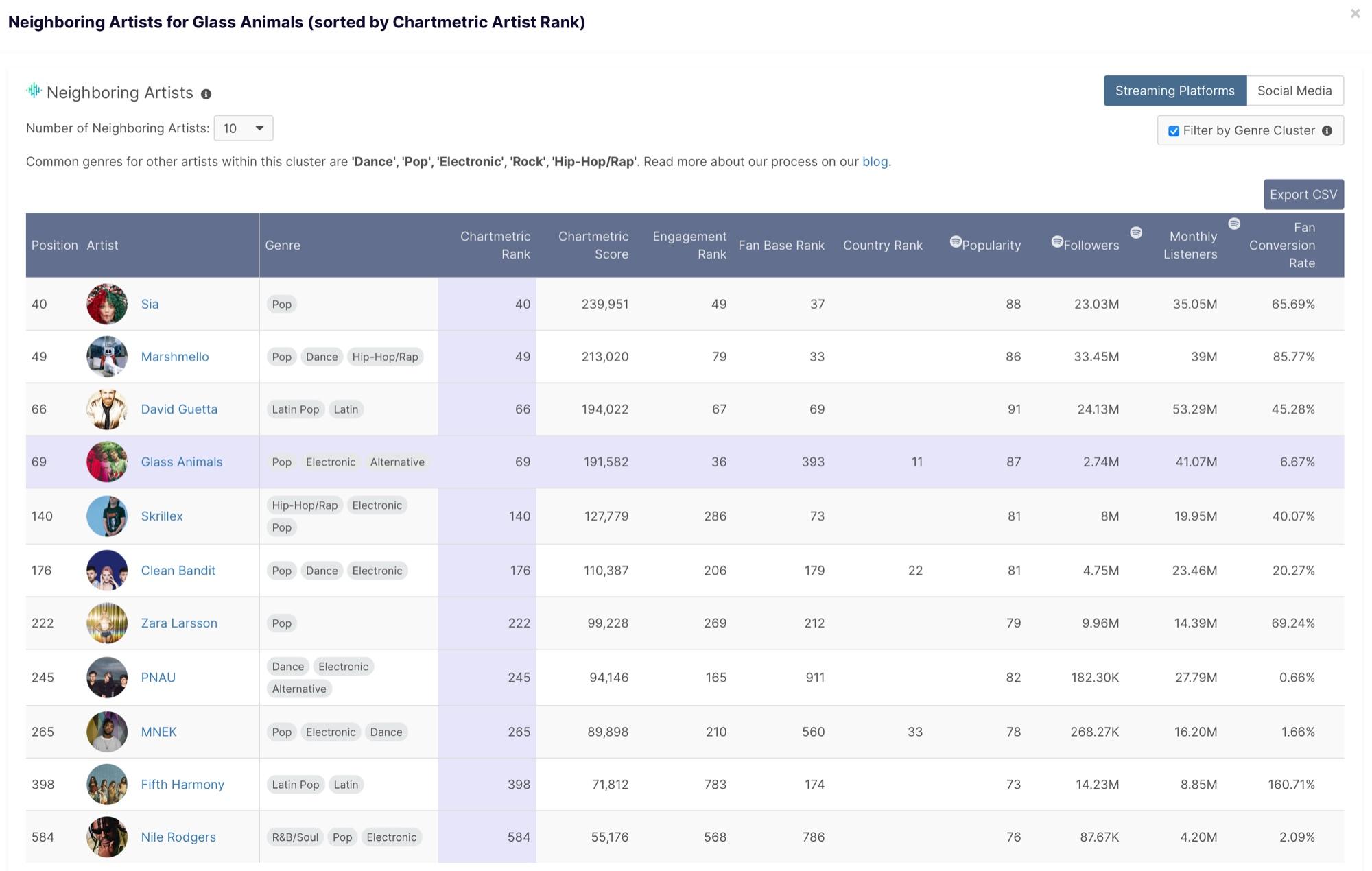 Once the artist is assigned with a new genre, they get assigned a genre ranking. Glass Animals is ranked at 46th in Pop, 5th in Electronic, and 3rd in Alternative. You can also see the historical rank trend if you click on the chart.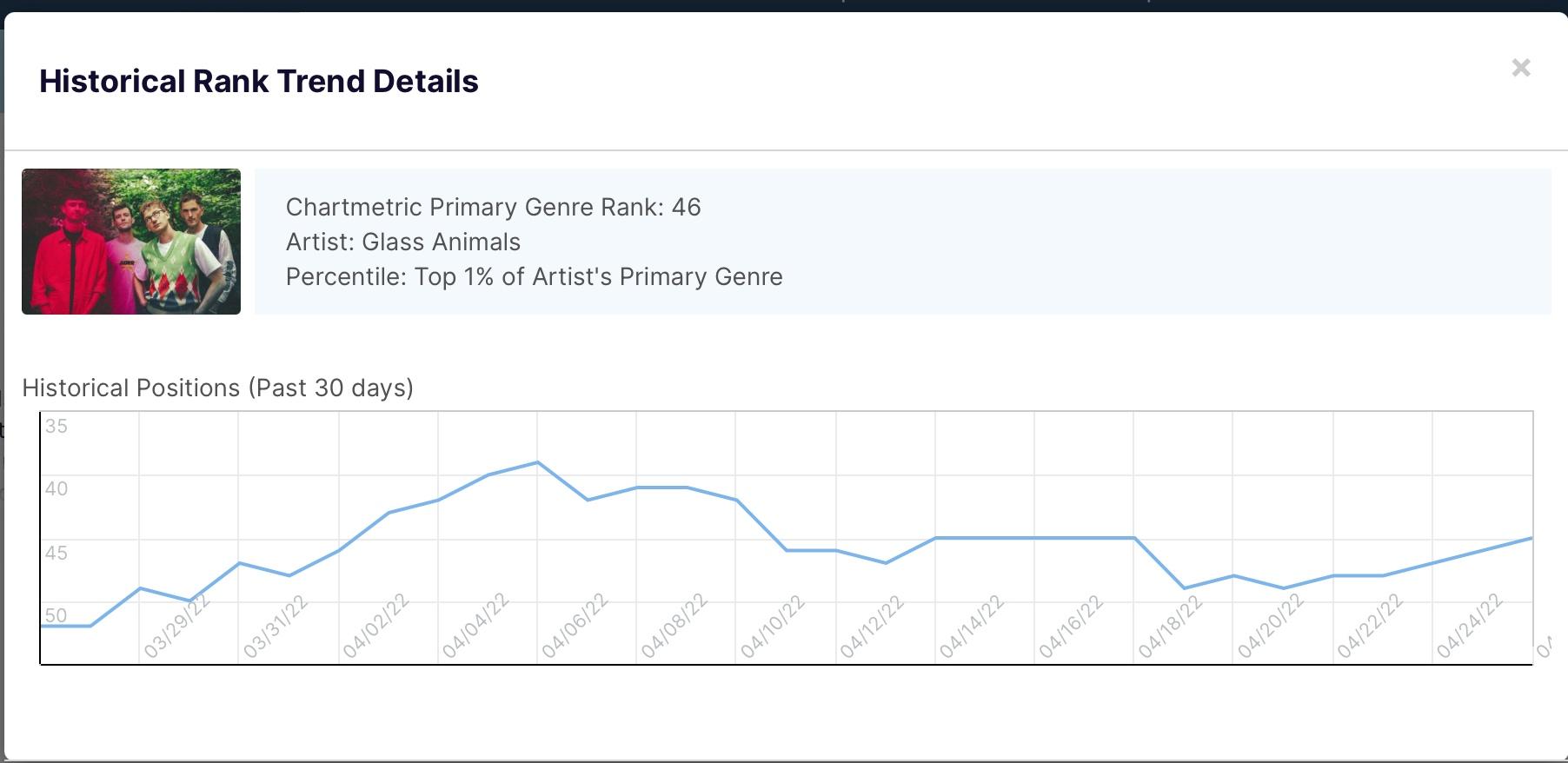 This new system of genres means easier search on the Artist List. Take a look at these 658 Sertanejo artists, for example. Combine your search with other powerful metrics, and save the filtered result by clicking on "Select a Preset > (Type in a configuration name) > Click Save." It can serve as a powerful A&R watchlist.
With this new genre system, we are working on bringing more insights and trends around genres, like showing the top artists and trends in each genre. Stay tuned.
Click here to sign up for a free Chartmetric account. After a 7-day trial, you can decide whether you want to upgrade to Premium for $140/mo or our new Artist Plan, which starts at $10/mo.